Mission
"Our mission & purpose is to assist CCW permit carriers to be better prepared and better protected through world class training and documentation."
David C. Reed
Train. Shoot. Log. 
Details Matter.
Nobody wants to face a confrontation. But if that happens, demonstrating preparedness and proficiency can be critical in litigation. CCW Guardian provides the weapon and training logs needed, should you ever find yourself in a contentious situation following an incident.
We all must train to protect ourselves and those we care about but we feel little attention is given to what happens after a incident. Too often the gun owner is attacked by our legal system and/or the press wanting to make a example out of the incident for anti-gun rights agenda.
Military and police have long known through years of court experience that any use of force decision will be heavily scrutinized months after the fact in court. What takes a split second in the middle of a dark night to occur will be "Monday-morning quarter back'ed" by those who were not there.
With the attack will be claims of "recklessness" or "negligence" on your part. Regardless of the actions of an attacker, regardless of their criminal past, lawyers will examine your actions for months – looking for a payday.
Or worse, an anti-second amendment prosecutor with a political agenda and an axe to grind against CCW permit holders will want you as his pet case.
The solution most often used by military and police is to document their training and professional education and certifications. These records help to support their testimony by honestly and professionally demonstrating through court-proof records that they take their training and responsibility with firearms seriously.
Surviving a deadly force attack leads to surviving the consequences of the aftermath of the attack. The goal of CCW Guardian is to help protect oneself from criminal prosecution and civil litigation after the incident. In far too many cases the survivor (legal gun owner) is made out to be the aggressor and forced to defend themselves from criminal prosecution and later from civil litigation both resulting in huge legal expenses that too often result either in loss of freedom and/or bankruptcy. As in the event of a attack it's better to be prepared than merely suffer the consequences of a victim.
Train. Shoot. Log. Details Matter.
Our Team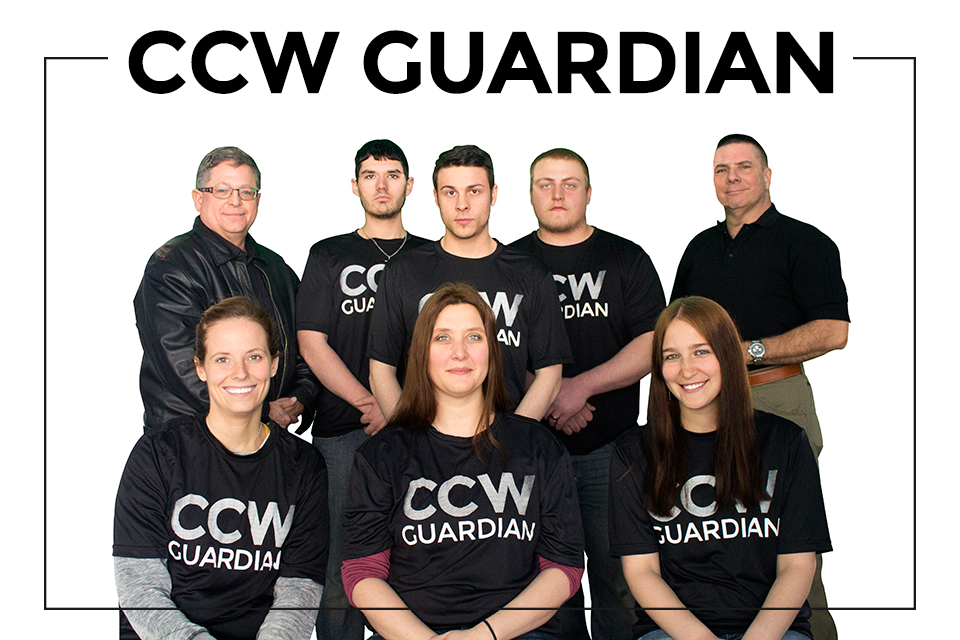 David C. Reed
Co-Founder
David "DC" Reed is a US government, civilian law enforcement, and NRA
certified multi-weapons and tactics instructor. Over the years he has
conducted basic through advanced training courses across the US and in
select countries as a former private contractor and on behalf of the
military. He works with private industry, military, law enforcement and has
a 20 year background with SRT/SWAT. He has been a Missouri and Tennessee
P.O.S.T. certified Instructor in Firearms, Special Tactics, Sniper, CCW, and
Use of Force for more than thirty years.
DC currently holds a Missouri Class 'A' police commission and is a reserve
peace officer in Missouri. He is a graduate of several military and LE
training courses as well as notable civilian training such as Thunder Ranch,
ATC, Action Targets, Surefire Institute, and Gunsite among others. He is a
member of International Law Enforcement Educators and Trainers Association
(ILEETA), the NRA (Life member, current certified Firearms and Sniper
instructor), National Association of Field Training Officers (NAFTO), and
other professional organizations – as well as life member of the Big Piney
Sportsman's Club near Houston, MO.
DC has committed his life to training people on the proper and effective use
of firearms. He firmly believes that this training results in a safer world
and fewer lost lives.
Doug Ward
Co-Founder
Doug Ward is a firearms enthusiast, a pilot, and an entrepreneur. He founded and operates one of the largest weekly publications in the Midwest, The Hawkeye Trader. Doug is also a fan of Apple and iOS devices.
After completing training with David Reed, Doug saw an opportunity to create a simple firearms training log for the iPhone and iPad. Doug's emphasis on simplicity and easy-to-use features have helped to shape the design of CCW Guardian. His passion for publishing and engaging audiences drives the CCW Guardian team to find and communicate with audiences that will benefit from Reed & Ward products.
Doug's passion for a simple and easy to use app is the force that drives the CCW Guardian team. Constantly inspiring the team to focus on the users. Doug's mantra is " Make it simple, easy and THEIRS,"
David Birchmier
Co-Founder
David Birchmier creates technology solutions to help people better enjoy their work and play. He built his first computer at 15, his first business at 16, and started MPA (a Reed & Ward strategic partner) at 23. According to David, rural places can be just as innovative as urban centers, but can also provide a quality of life that is unmatched. That is why he and his team of 10 are headquartered in rural Bloomfield, Iowa, while serving a national market.
As an entrepreneur, David has no peers when it comes to service. He personally responds to every comment from CCW Guardian customers. He knows that an idea is only as good as its execution, and execution fails when the customer's voice falls on deaf ears.
CCW Guardian is David and MPA's fourth software venture in the past 18 months. It is currently on track to have over 100,000 users by the end of 2014.